Don't get nervous folks.....this is just a before picture.....keep reading....
For the unusual look....I decided( inspired by Funky Junk blog) to create my own sign in anticipation of our up and coming spring trip to Paris...I am so excited....this crate has been on the burn pile since last spring. 3 of the 4 sides were salvageable....after taking it apart and using the main top and back of the crate....I straightened out the wire with my husband's thing-a-ma-bob....sanded it lightly, transferred some images using the pencil method....and used a black and brown sharpie to add the images and words. I found the Parisian Christmas Card at Barnes and Nobles in Daytona. The Vacation/Escape/Adventure tape is Tim Holtz from Michaels. The music paper was given to me by my sister...distressed w/Tim Holtz distress ink (antique linen and scattered straw)....the Celebrate sticker that was added to the music paper was cut from the cricut....Small paper w/Eiffel Tower stamp is Journey to France stamp set by Tweetyjill. I plan to hang it in my office to display photos/memorabilia from our trip. Happy 3 day weekend! I love being off for any holiday! Thanks to Martin Luther King!
I had cropped these in Picasso....but I noticed they transferred in the original form...not sure what is up with that....not very tech savvy... I'll try to redo some more close up pics......My local farmer said he would refund me $1 on my next bushel of blackeye peas...if I would return the crate...but I think it is definitely worth more than a dollar now????
Linking up with Funky Junk Interiors.....visit her blog....it is truly inspirational!
Finally added to my wall in the office.....large Paris poster from Hobby Lobby. Small poster with airplane from a Disney source that will be altered another day......
Linking up to:
">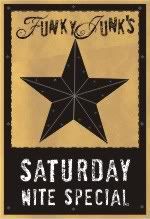 button.png" width="150" />