Well I have looked all over the place for something I could paint white, add lace to, or add frills to for the Miss Mustard Seed Challenge....sure would like those embossed forks....love the antiques....just have to find something around here....
There's always the green & yellow sunflower cabinet that could use a redo...
but it really doesn't look THAT bad.....I still like sunflowers....
Then we have the large printers tray.....I don't think it will look good white....I could add some sheet music to the tray....would take some time to cut and paste....I have an appt.for the puppies to receive shots on Friday so they can be adopted on Sat....that leaves me today after work....and Thurs. after work..oh my....gotta get crackin'.....
How about this? Oh yeah....this will work...paint it black...cause my walls are white and it needs to be black to stand out in this Fl home...Once upon a time this was a storage center for cookbooks and a drawer for recipes....
rather small drawer for recipes....mine won't fit in here.....Mom left us over 900 recipe cards...
Let's start with a good sand and clean...
Black paint and aged sheet music...
Tim Holtz stain makes it easy....
modge podging for hours is not easy....after a full day @ work...
this will take some time....back after supper... my back needs a rest....
oh my! It's 10 o'clock?....you're kidding...
Did you bring home that knob I asked you to bring home???
I will just have to remove a knob from the kitchen cabinets! PLEASE bring home a glass knob...Miss Mustard Seed would have used a CLEAR GLASS knob....these men just don't understand a copy challenge..do we have a mirror I can add to the drawer? Whatdoyoumean....I can't take the mirror off the wall.....
Now it will be a music center to store my cd's and of course picks for the guitar.....what guitar??? Doesn't George have one around here somewhere??? "Tink"....
Do I have time to fix this correctly? I hope Miss Mustard Seed likes this....there is so much competition....did you see the upholstery work? I can't even spell it....let alone do it!
Thanks for stopping by.....come back later....the clear glass door knob should arrive tonight!
Thanks for your comments....I know it takes your valuable time....they are greatly appreciated!
Hooking up to Miss Mustard Seed Challenge....of course!
Oh good grief! Did you see who I posted next to? I don't have a prayer...maybe i do...she will give me points for being a nurse....not a decorator!
There are so many talented peeps out there!!!! Honey....do we have any glitter?
This is not such a great view...but I did get the glass knob on!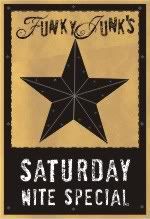 Linking up with another party above...Funky Junk is such an inspiration!
Hey you folks PLEASE take time to leave me a comment....it won't take long!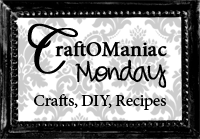 Lynda