Bonjour Peeps! It's Springtime indeed.....everyone is out in the garden, trimming, planting and sprucing up the great outdoors. I wanted to repurpose a fire extinguisher I purchased at a g-sale several months ago. I finally decided which plant to place in the container.
Isn't she a beautiful patina specimen? She just needs a good home.....
She looks good with this spider plant growing out of the top....eh? Of course you may have noticed the mosaic watering can....it took me days to complete it and now it's so heavy with water in it you can hardly lift it.....
My front steps need some work.....my home has been one huge project for....let's say around 10 years now....soon to be completed for sure!
Enjoy your spring.....and don't forget to set your clocks back!
~Lynda~
Linking up with parties below:
Party Fun Below.....linking up with: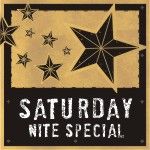 http://lh4.ggpht.com/--7dyVk_B3k0/UYsCUg1ejdI/AAAAAAAANr4/C5dSaIjGvOo/s1600/newparty%25255B3%25255D.jpg